New to the sport of agility? Or wanting to train your next agility superstar?
This self-study course will focus on foundational skills that are essential to your dog, as they enter the exciting world of agility.
Relationship building through games and interactive play will be a large portion of this class. An introduction to agility foundations will be taught that include; flat-work (following the handler), tight turns, body awareness and the important foundational training for contacts. There is minimal equipment required for this course and great tips on how to be creative with household items are included in the lessons.
This class is created to support all levels. From the brand new team to a seasoned handler with a new dog or someone wanting to brush up on their foundational skills with their current dog. This self-study course will let you pace your learning that best supports your needs.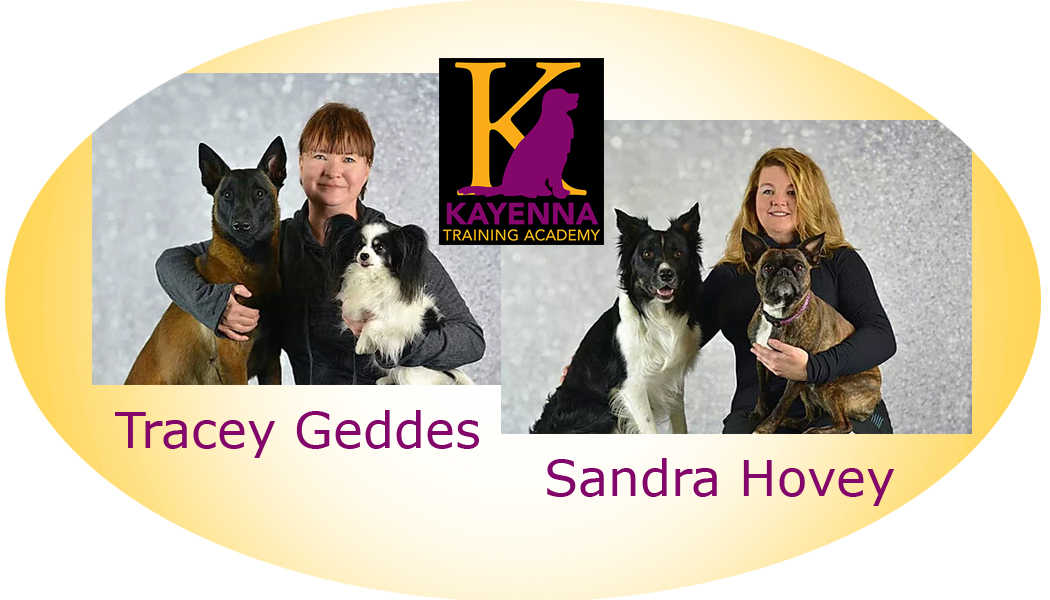 Welcome to Introduction to Agility
Tracey Geddes and Sandra Hovey, have co-created this self-study Introduction to agility course. Their lifelong love affair with dogs, has seen them successful compete with large, medium and small breed dogs in a variety of agility organizations in Canada (AAC, CKC, NADAC, UKI) and AKC in the United States.
They both take great pleasure and love supporting new teams as they enter the world of agility. Their strong belief in the importance of foundational training and the passion to share their knowledge was the reason for creating this self-study course.
Their combined experience with a variety of different breeds, has given them the knowledge to understand that each dog and handler team has their own individual needs.
Tracey and Sandra are excited to share their steps on building a successful foundation for your journey into the agility world.